Lenovo announced its new products for big technology and video game enthusiasts. Let's talk about 16 inch Legion 9i laptop and gods gaming backpacks Lenovo Legion 16″ GB700 and Lenovo Legion 16″ GB400. Let's see in detail what the prices are, the release dates of various products and the most important details.
Prices and availability
Let's see what they are first prices and release dates From the various products offered by Lenovo:
Lenovo Legion 9i with Intel processor: October 2023, starting from €4,499
Lenovo Legion 16″ GB700 Gaming Backpack: October 2023, starting from €79.99
Lenovo Legion 16″ GB400 Gaming Backpack: October 2023, starting from €59.99
this should be noted italian price It may be higher than the price mentioned above, which is the general price for the EMEA region for now.
Lenovo Legion 9i, features
Lenovo Legion 9i offers a 16-inch screen. Under the body is the 13th generation Intel Core i9-13980HX processor. NVIDIA GeForce RTX 4090 Laptop GPU and 64GB Overclocked 5600Mhz Dual Channel DDR5 or 32GB Overclocked 6400Mhz DDR5 Dual Channel RAM.
Lenovo introduces Legion 9i innovative integrated liquid cooling systemIt is known as Legion Coldfront, which represents the first of its kind in a 16-inch screen gaming laptop. This system allows the laptop to support up to 230W Thermal Design Power (TDP) while maintaining its low weight of 2.56kg. Developed in collaboration with Cooler Master, the system acts directly on the GPU's VRAM, providing effective thermal control during intense gaming sessions. When the GPU temperature reaches 84°C, the system kicks in to cool it again. Combined with an advanced AI-enhanced air cooling system consisting of three fans and 6,333 individual vents, Lenovo Legion 9i maintains its optimal temperature even during long gaming sessions and high-performance content creation intensity. To offset the additional weight caused by the liquid cooling system, Lenovo engineers designed an innovative, lightweight front cover made of forged carbon chips.
Lenovo Legion 9i also has a Lenovo PureSight 3.2K Mini-LED display with a 165 Hz refresh rate that can be configured up to 16:10. If you are a content creator, you will also have the ability to switch between DCI-P3 and sRBG color spaces. Pre-installed X-Rite software thanks to factory color calibration per display unit. With 94% screen-to-body ratio and mini LEDs, you get incredible results and big images.
Storage space is also 2 TB PCIe SSD (4th Generation) This allows you to install all your favorite games and programs you need to work without limitations.
There Smart FPS functionality Built in the Lenovo LA-2 AI chip, it connects directly to the display to monitor frames per second and automatically adjusts GPU and CPU power, ensuring high FPS in any gaming situation. The innovative Lenovo LA-2 AI chip synchronizes lighting with the Legion Spectrum RGB system, found in the strips around the keyboard, the bottom of the chassis, the Legion logo on the top cover, and the Lenovo TrueStrike RGB keyboard. To the images displayed on the screen. This deeply involves the player in the gaming experience. Additionally, Tobii Horizon software offers head movement tracking, allowing players to become more immersed in the most competitive games.
Lenovo Legion 9i promises to always be beautiful, thanks to its 99.99 Wh battery. It can be powered by the 330W Slim or 140W Type-C adapter, both of which are included in the package. Advanced Wi-Fi 7 and Bluetooth 5.3 connectivity is provided by MediaTek's Filogic 380 Wi-Fi card, which offers wireless speeds of up to 6.5 Gbps.
Like other laptops in the Lenovo Legion series, the Lenovo Legion 9i has the following features: Windows 11 and 3-month Xbox Game Pass Ultimate subscriptionIt offers players the opportunity to instantly enjoy hundreds of high-quality games. The presence of Nahimic from SteelSeries provides an additional advantage on the gaming field thanks to immersive 3D audio that allows players to clearly perceive their teammates and gain greater spatial awareness, which is essential in competitive challenges. For streamers, there's no shortage of balance controls and adjustable EQ settings, allowing you to focus your concentration on winning.
Lenovo Vantage software application It amplifies the experience by offering a wide range of all-in-one tools, including a real-time performance dashboard, overclocking functions, and smart fan controls. The new fan customization mode allows players to enjoy every competitive advantage possible. Every Lenovo Legion device comes with Legion Arena, which allows gamers to easily access games they own across multiple platforms, offering a unified library and making it easy to choose which game to play. Optional Lenovo Premium Care support is also available for those who want access to advanced technical support with in-home services and preventative PC health monitoring.
"With the launch of Lenovo Legion 9i, we have reached the pinnacle of innovation in the field of gaming laptops that Lenovo Legion brings to market. Lenovo Legion 9i is the first laptop in the Lenovo Legion ecosystem with an integrated liquid cooling system and optimization of hardware chips powered by AI. Every laptop "The forged carbon front cover that makes the PC unique gives the PC greater lightness for gamers and content creators who want only the best." Jun Ouyang, Vice President and General Manager Consumer Business Segment, IDG, Lenovo. "We are constantly pushing the boundaries when designing gaming solutions. The Lenovo Legion 9i (16″, 8) has set a new high for us that we will strive to ambitiously surpass in the future."
Lenovo backpacks
let it be game backpack The Lenovo Legion 16-inch GB700 and Lenovo Legion 16-inch GB400 gaming backpack provide protection for laptops and accessories in the Lenovo Legion ecosystem, expanding selection and customization options based on user preferences.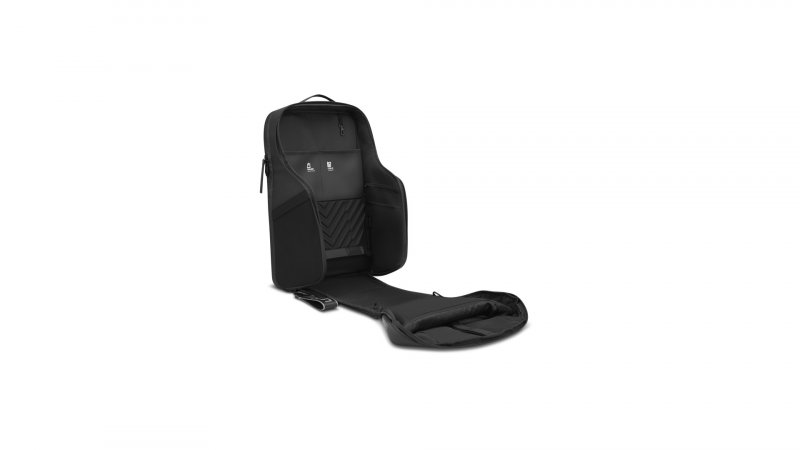 gaming backpack Lenovo Legion 16″ GB700The 20-litre capacity laptop compartment features four shockproof strips and an external PU layer. The main compartment is highly customizable and features 12 pockets to house devices, accessories, chargers, and other essentials, including three hidden for added security. X-shaped straps on the back and reflective coating on the shoulder straps add comfort, convenience and security to this durable and sophisticated backpack.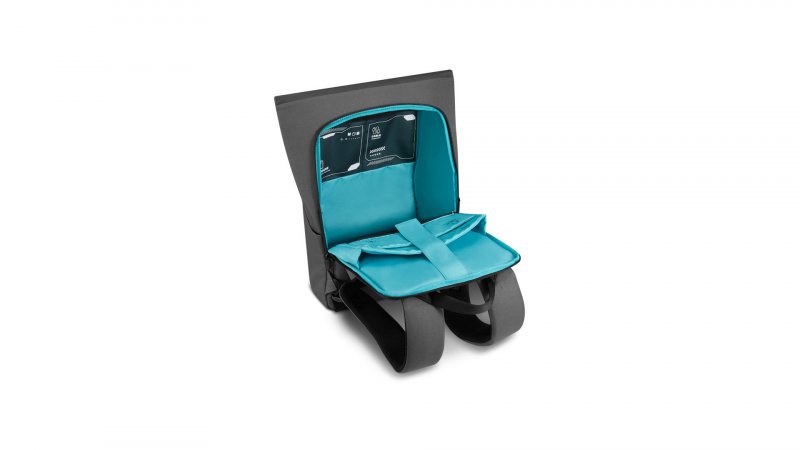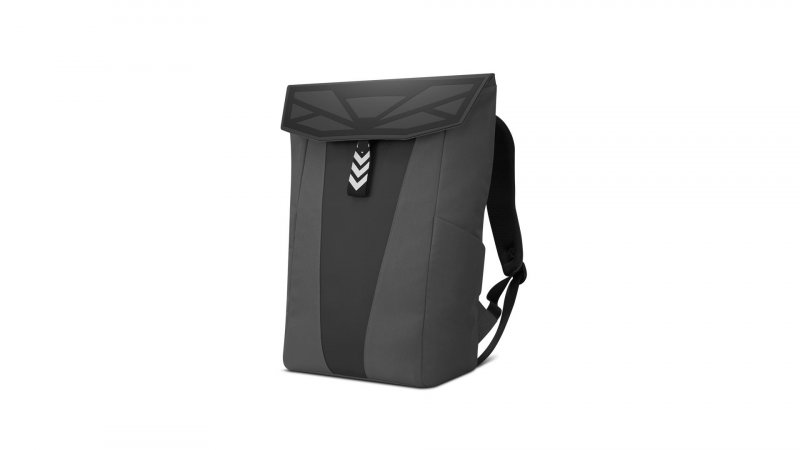 Gaming backpack on the other side Lenovo Legion 16″ GB400 Designed for gamers who prefer to travel light. With an anti-theft magnetic closure, X-shaped straps and a full zippered compartment, the 18-liter backpack provides easy access to a dedicated pocket for your 16-inch laptop and a compartment for tablets or recently released portable gaming devices. Lenovo announced Legion Go. This backpack also features a zippered pocket for the power adapter and two pockets for additional gaming peripherals.